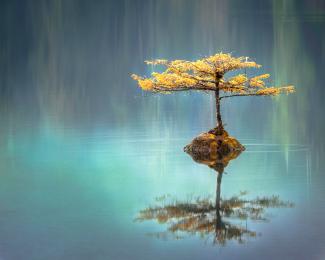 Stan's World - Dancing With Myself
June 30, 2021
Those of a particular generation may recall a commercial on TV for a hair restoration company. The late Sy Sperling would look into the camera and say: "I'm not just the president of Hair Club for Men, I'm also a client." (Perhaps I also should have been a client of Hair Club for Men, but that ship has sailed.) If we replace the words 'Hair Club for Men' with S.F. Ehrlich, I could do a similar commercial. I'm referring to the "I'm also a client" comment because I usually try to give myself the same advice I give to clients. 
I drive an 11-year-old car, and I find I'm having a personal tug-of-war as to whether or not I should replace it. Yes, an 11-year-old car lacks numerous safety features that now come standard on most cars. When I back up, for example, I actually have to use my mirrors (it does have a camera) to see if anyone is behind me, because the driver also serves as the cross-traffic monitoring system. I even have to park the old-fashioned way, by actually turning the wheel and stopping only when I hit something. (Perhaps my high school driver's ed instructor left out a few steps?)
On the other hand, the car only has 70,000 miles. When our office was in Westfield, I typically drove one mile each way from home to office. Now, after moving our office to Cranford, I drive two miles each way. And not having a car payment is, well, nice.
The other day I read an article that said the price of cars has gone up so much that some used cars are now selling for more than their purchase price! Can you imagine buying a car and then selling it for more money in a year or two? Perhaps I should check to see if my 11-year-old paperweight is worth more than I paid? (Wouldn't that be a story for Stan's World?)
I'm imagining the dialogue between Stan the financial planner and Stan the client if the second Stan was sitting on the other side of the desk from the first Stan: 
Client Stan: "Stan, I was thinking of buying a new car. My car is 11-years old. What do you think?"
Planner Stan: "Great question, Stan. Let me ask you a few questions: How much do you drive?"
Client Stan: "I drive 2 miles each way, five days a week. You know that Stan, you were with me in the car this morning when we drove here."
Planner Stan: "Good point, Stan. What else might you do with the monthly payment if you weren't going to use those dollars to pay off a zero or low-interest car loan?"
Client Stan: "That's a good question. Maybe donate more money to the food pantry or soup kitchen. I also haven't ruled out more trips to the bakery."
Planner Stan: "You know, Stan, while discretionary capital is always nice, an 11-year-old car doesn't have the safety features of a new car. I don't want to offend you, but as we get older, reflexes aren't as sharp as they used to be. And, Stan, even though you look like a man in his early 40's, more safety features is a good thing." (Did I lose credibility when I said early 40's? More believable if I wrote 50's? 90's?)
Client Stan: "While I hate to admit it, you do make a good point about the safety features."
Planner Stan: "Here's a thought. Why don't you make a few extra charitable donations and bakery runs over the next two or three months with the money you would otherwise spend on a zero or low-interest car loan, and then buy the new car?" (Notice how I keep emphasizing taking a car loan only if interest rates are zero, or extremely low? Both Stans know that interest paid on car loans is not tax-deductible.)
Client Stan: 'I like that, Stan. Boy, it's great to have you as my financial planner. Your advice is impeccable." (Hey! It's my dialogue. It's possible the advice could be impeccable.)
Time to go. I have to write a check to the food pantry and then start researching a new car. When I'm done, I'm going to Google how problematic it is to talk about myself in the third person. My financial planner once told me that's not a good thing, and the guy really is smart. And he looks like he's in his early 40's.
(EDITOR'S NOTE: The day this article went to print, it should be noted that Planner Stan and Client Stan experienced a breakdown in his (their?) 11-year-old car.  While Planner/Client Stan spent considerable time deliberating the decision of whether or not to keep the car, it appears the car's transmission felt otherwise.)
Please remember that past performance may not be indicative of future results.  Different types of investments involve varying degrees of risk, and there can be no assurance that the future performance of any specific investment, investment strategy, or product (including the investments and/or investment strategies recommended or undertaken by S.F. Ehrlich Associates, Inc. ("SFEA"), or any non-investment related content, made reference to directly or indirectly in this newsletter will be profitable, equal any corresponding indicated historical performance level(s), be suitable for your portfolio or individual situation, or prove successful.  Due to various factors, including changing market conditions and/or applicable laws, the content may no longer be reflective of current opinions or positions. Moreover, you should not assume that any discussion or information contained in this newsletter serves as the receipt of, or as a substitute for, personalized investment advice from SFEA.  To the extent that a reader has any questions regarding the applicability of any specific issue discussed above to his/her individual situation, he/she is encouraged to consult with the professional advisor of his/her choosing.  SFEA is neither a law firm nor a certified public accounting firm and no portion of the newsletter content should be construed as legal or accounting advice.  A copy of SFEA's current written disclosure Brochure discussing our advisory services and fees is available upon request. If you are a SFEA client, please remember to contact SFEA, in writing, if there are any changes in your personal/financial situation or investment objectives for the purpose of reviewing, evaluating, or revising our previous recommendations and/or services.