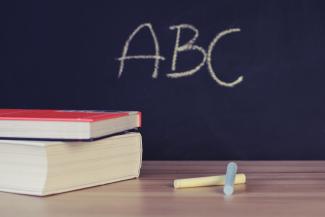 2020: Lessons Learned, and a Few Predictions Moving Forward
December 31, 2020
While we all hope that 2020 is one and done, never to be repeated, we would be remiss if we fail to heed the lessons learned from what we've all been through (and continue to endure). In no specific order of importance, here are a few to ponder.
Tele-health is here to stay: Why visit a doctor's office when you can walk your physician through your symptoms without leaving the comfort of your own home? You'd be shocked at the wealth of information you can provide a physician if you're armed with a thermometer, blood pressure monitor, pulse oximeter, a body weight scale, and blood glucose meter. And let's not forget the current and soon-to-come health apps for your smartphone. Obviously, the goal isn't for you to replicate the work of your doctor, but to have the ability to better inform your doctor so your visits to germ-laden offices are as infrequent as possible.
Tele-therapy is here to stay: Do you really have to sit with a therapist in his/her office to get the most benefit? If you have a quiet space where you can talk uninterrupted during a session, you can even meet with a professional who happens to be located two times zones away. Think of the benefits for patients who require services but who live in an area with a shortage of professionals. 
Tele-commuting is here to stay: Working from home used to be an exception; the coronavirus has made it the norm. For many, it will continue to be an option. For those who get the opportunity to work from home, the types of apartments or homes they rent or buy will have to reflect this new reality. Home offices used to be a desk in the living room; a history that's likely to evolve into so much more.
When it comes to investing, slow and steady can still win the race: If you have a financial plan, market drops, even dramatic ones, are no reason to panic. From February 19. 2020 to March 23, 2020, the S&P 500 fell 35.4%, a knee-buckling occurrence for even long-time market veterans. But from March 23, 2020 to year-end, the same index jumped 71.4%1. While the market drop proved to be a great opportunity to rebalance and record capital losses for tax purposes, it wasn't a great opportunity to practice market timing. (As an aside, we still don't know any opportunity to practice market timing.)
Sometimes emergency savings need to be used for emergencies: If you were able to remain employed through the pandemic, consider yourself fortunate. Many of our fellow Americans didn't have that opportunity. If you were unemployed, your cash reserve was a valuable lifeline, as it was if you had a child, a parent, or other relatives who came up unexpectedly short of cash due to circumstances well beyond their control. While it may not be profitable to have cash on the sidelines when markets go up, this is the reason we try to remind every client to set some cash aside.
We don't always control when we're going to retire: While many of us have ideas when we might want to retire, the pandemic taught us that we may not always be in control of that date. Pre-COVID, employees of larger firms worried about how their jobs might be impacted by outsourcing, mergers, or downsizing. The pandemic added even more stress, such as shut-downs, bankruptcies, and furloughs. For seniors who had hoped to work another year or two but lost that opportunity, the pandemic reinforced the idea that planning has to include contingencies.
There's a reason why critically important legal documents are critically important: Daily reading about the deaths of more than 370,000 Americans reinforces the need for all of us to have current legal documents, to include wills, health care proxies, and powers of attorney. For example, when a loved one can't communicate his/her wishes to a medical team, that team can take instructions from a family member only if a health care proxy is in effect. Trying to get documents prepared during a crisis or pandemic is certainly not optimal. Things happened quickly with COVID, and they can happen just as quickly after COVID. If your legal documents aren't current (or worse, missing), today is a good day to start to rectify the situation.
1 Yahoo! Finance; intra-day pricing, price return only; calculations available upon request
Please remember that past performance may not be indicative of future results.  Different types of investments involve varying degrees of risk, and there can be no assurance that the future performance of any specific investment, investment strategy, or product (including the investments and/or investment strategies recommended or undertaken by S.F. Ehrlich Associates, Inc. ("SFEA"), or any non-investment related content, made reference to directly or indirectly in this newsletter will be profitable, equal any corresponding indicated historical performance level(s), be suitable for your portfolio or individual situation, or prove successful.  Due to various factors, including changing market conditions and/or applicable laws, the content may no longer be reflective of current opinions or positions. Moreover, you should not assume that any discussion or information contained in this newsletter serves as the receipt of, or as a substitute for, personalized investment advice from SFEA.  To the extent that a reader has any questions regarding the applicability of any specific issue discussed above to his/her individual situation, he/she is encouraged to consult with the professional advisor of his/her choosing.  SFEA is neither a law firm nor a certified public accounting firm and no portion of the newsletter content should be construed as legal or accounting advice.  A copy of SFEA's current written disclosure Brochure discussing our advisory services and fees is available upon request. If you are a SFEA client, please remember to contact SFEA, in writing, if there are any changes in your personal/financial situation or investment objectives for the purpose of reviewing, evaluating, or revising our previous recommendations and/or services