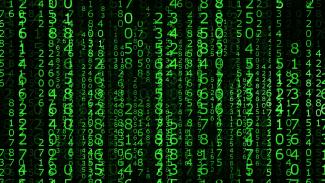 By the Numbers - November 2019
Source: Direxion Funds
November 15, 2019
BIG PERCENTAGE – The market cap of the S&P 500 is 80% of the total market capitalization of all US stocks as of 9/30/19 (source: BTN Research).
IS THAT ENOUGH? - 58% of 1,015 Americans surveyed in August 2019 believe that a retiree who has accumulated $1 million in pre-tax investment accounts will be able to enjoy a "comfortable" lifestyle in retirement (source: TD Ameritrade).
OVER PROMISED, UNDERFUNDED - The pension plans for state and local government employees nationwide are just 52% funded, i.e., the current fair market value of the assets backing public sector pension plans are equal to 52% of the present value of future liabilities as promised by the pension plans (source: Federal Reserve).​
HEALTH INSURANCE - The average annual cost for health insurance coverage for a family plan in 2019 is $20,576, with the employer paying 71% of the total ($14,561) and the employee paying 29% ($6,015). Ten years ago (2009), the average cost was $13,375 and the employer/employee split was 74/26 (source: Kaiser FF)​
WAY OFF - In January 2009, the Congressional Budget Office released a 10-year forecast for our nation's national debt. The debt projection made in 2009 for the end of fiscal year 2019 (i.e., 9/30/19) was $15.973 trillion. Our actual national debt as of 9/30/19 was $22.719 trillion (source: The Budget and Economic Outlook).
MOST EVER – 8,567 American retail stores have closed YTD through 9/27/19, exceeding the all-time record of 8,139 store closures from 2017 (source: Coresight Research).​
WHERE DO YOU RANK? - It takes adjusted gross income (AGI) of $2.37 million to rank in the top one-tenth of 1% of US taxpayers. It takes AGI of $515,371 to rank in the top 1% of taxpayers. It takes AGI of $208,053 to rank in the top 5% of taxpayers. It takes AGI of $145,135 to rank in the top 10% of taxpayers. This data, covering tax year 2017, was released last week (source: Internal Revenue Service).
THEY'LL BE RUNNING THE SHOW - By the year 2025, more than 50% of the US workforce will be "millennials" or younger. Millennials were born between 1981-97 and will be ages 28-44 in 2025 (source: Inc. Magazine).
EXPENSIVE TO LIVE - 10% of American homeowners spend at least 50% of their pre-tax income on their housing costs. 25% of American renters spend at least 50% of their pre-tax income on their housing costs (source: Joint Center for Housing Studies at Harvard University).​
A DIFFERENT TYPE OF CAPITALISM - China's economy, worth $14 trillion today, is 80% owned by individuals in the private sector, compared to being 50% private-sector owned in the late 1990s and 0% private-sector owned in 1978 (source: "Capitalism, Alone," author Branco Milanovic).​
NOT ALL INCOME - The maximum taxable wage base subject to the social security payroll tax will be $137,700 in calendar year 2020. An estimated 82.5% of earnings of all US workers will be subject to the social security payroll tax next year, a levy that is 6.2% for employees and 6.2% for employers (source: 2019 Trustees Report).
A FAILURE TO PLAN - 25% of American seniors receive at least 90% of their pre-tax income from their monthly Social Security retirement benefit (source: AARP).​
NOT BAD AT ALL - The average 401(k) contribution rate by American employees in the first quarter 2019 is 8.8% of salary. This average is based upon those employees participating in an employer-sponsored pre-tax 401(k) retirement account (source: Fidelity Investments).​
OWNERS AND RENTERS - The 111.2 million households that existed in the United States on 9/30/09 were split 68/32 between 75.2 million owners and 36.0 million renters. The 122.7 million households in the United States on 9/30/19 were split 65/35 between 79.5 million owners and 43.2 million renters (source: Census Bureau).​
IN ONE MORE GENERATION - If China's $14.2 trillion economy grows at +4% per year into the future and if the USA's $21.5 trillion economy grows at +2% per year into the future, China's economy will become the largest in the world in the year 2041 or 22 years down the road (source: BTN Research).​​​
PROCRASTINATE - 37% of 2,003 Americans surveyed in the 1st quarter 2019 had less than $5,000 accumulated in pre-tax retirement accounts (source: Northwestern Mutual Planning & Progress Study).​
LESS THAN A YEAR AWAY - The 2020 presidential election will take place on 11/03/20. 139 million Americans voted in the November 2016 presidential election, equal to 60.2% of our nation's voting-eligible population. The state with the highest percentage of voters who participated in the 2016 election was Minnesota, with 74% of its eligible voters going to the polls (source: U.S. Elections Project).​
IX BEST YEARS OF MY LIFE - Less than 1 of every 3 Americans who are at least age 25 (31% of this group) have completed college, i.e., they have at least a bachelors' degree (source: Census Bureau).
"By The Numbers." Direxion ETFs & Funds, 7 October 2019 through 11 November 2019.  
Please remember that past performance may not be indicative of future results.  Different types of investments involve varying degrees of risk, and there can be no assurance that the future performance of any specific investment, investment strategy, or product (including the investments and/or investment strategies recommended or undertaken by S.F. Ehrlich Associates, Inc. ("SFEA"), or any non-investment related content, made reference to directly or indirectly in this newsletter will be profitable, equal any corresponding indicated historical performance level(s), be suitable for your portfolio or individual situation, or prove successful.  Due to various factors, including changing market conditions and/or applicable laws, the content may no longer be reflective of current opinions or positions. Moreover, you should not assume that any discussion or information contained in this newsletter serves as the receipt of, or as a substitute for, personalized investment advice from SFEA.  To the extent that a reader has any questions regarding the applicability of any specific issue discussed above to his/her individual situation, he/she is encouraged to consult with the professional advisor of his/her choosing.  SFEA is neither a law firm nor a certified public accounting firm and no portion of the newsletter content should be construed as legal or accounting advice.  A copy of SFEA's current written disclosure Brochure discussing our advisory services and fees is available upon request. If you are a SFEA client, please remember to contact SFEA, in writing, if there are any changes in your personal/financial situation or investment objectives for the purpose of reviewing, evaluating, or revising our previous recommendations and/or services.