You are here

Out of Gift Ideas for the Holidays? Try Stocks!
Out of Gift Ideas for the Holidays? Try Stocks!
Submitted by S. F. Ehrlich Associates, Inc. on November 15th, 2017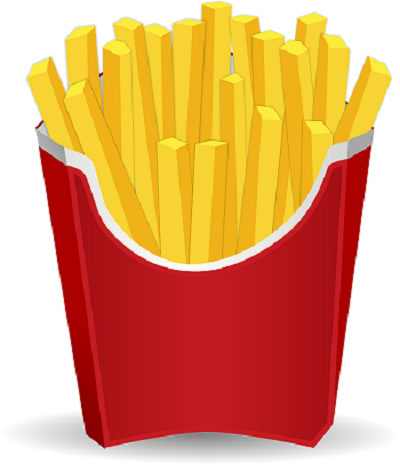 November 15, 2017
By John Zeltmann
I loved McDonald's as a kid: the golden brown French fries, the milkshakes, the second-to-none birthday parties. And who could forget the prizes that came with the Happy Meals!
While the direct result of my fast food affinity was more than a few trips down the husky aisle of Caldor, my Aunt Mary (an elementary school principal) was busy searching for the silver lining of my obsession. And find it she did. In fact, her discovery lit the initial fire that one day led me to become a financial advisor.
It was my 12th birthday. I had already received some "really cool" gifts that I "couldn't live without" - I'm being vague here because for the life of me I can't recall any of those ever-so-consequential gifts. Aunt Mary always gave great gifts, so I was really excited to see what she bought me. But when the large manila envelope finally arrived, my initial reaction was one of disappointment. "A manila envelope? I can't plug that into a video game console!"
Setting my disappointment aside, I opened the envelope and pulled out a large red folder with a McDonald's logo on the front. "Okay, she has my attention," I thought. Opening the envelope, I discovered I was the proud new owner of 2 shares of McDonald's stock. It took some time for my Dad to explain that I was now part owner of every McDonald's around the world.
Wait...WHAT?! Of course, I immediately called my friends and told them of my good fortune, suggesting we head over to the local McDonald's - my McDonald's - for a celebratory meal. I can still vividly recall walking into that McDonald's and feeling like I owned the place.
I share this story to convey the impression that equity ownership made on this 12-year-old. If you have a younger person in your life, consider a similar gift to try to make the same impression. The simple gift of two shares of stock in a company I was strongly connected to initiated an education in several facets of personal investment management, including public stock markets, ticker symbols, stock prices and where to find them, how to buy and sell stock, and on an on. A few years later, those two shares of McDonald's stock prompted me to take a piece of my summer job earnings in 1997 and buy 3 shares of Amazon and 5 shares of AOL. (In fairness, I also bought Worldcom; they can't all be winners, right?)
If you're interested in inspiring a younger person to learn a thing or two about investments, you have a couple of choices.
One option is to open a custodial account. Any money contributed to a custodial account is an irrevocable gift to the minor and can't be undone. Custodial accounts require the appointment of a custodian - this can either be a parent or a grandparent - who is responsible for managing the assets until the child reaches her age of majority (18 in New Jersey). The primary advantage of this method is convenience: open the account, fund it with cash, purchase the company stock, and tell your child or grandchild they're the proud owner of their favorite company. You can serve as custodian of the account, monitoring the investment for the minor until she reaches the age of majority. At that time, your custodianship is lifted and the account is owned outright by the former minor. That leads to the potential downside - you might not want to put too much money into this account because once the minor reaches the age of majority, it's theirs to do with as they wish. Provided you're comfortable relinquishing control, a custodial account may be the answer.
A second option is to open an account in either your name (or the parent's name if you're a grandparent thinking about gifting to a grandchild) and simply earmarking those funds as a gift to the minor. At whatever time you deem the "right" time to hand over the stock, simply transfer ownership of the account to your child or grandchild. At the time of transfer, you'll want to be mindful of gift tax rules, making sure you don't surpass the annual gift exclusion limit (i.e. $14,000 per person in 2017).
There are tax advantages and disadvantages to each of the savings options noted above. If you're thinking about giving someone stock as a gift, let us know, and we can walk you through the pros and cons of each.
This holiday season, if you're wondering what to get "the kid who has everything", consider making him or her an equity interest owner in their favorite brand. Be it McDonald's, Nike, Disney, or Microsoft (Xbox), it might end up being the best gift they've ever received. And they may be someone else's financial planner in 25 years.
Please remember that past performance may not be indicative of future results. Different types of investments involve varying degrees of risk, and there can be no assurance that the future performance of any specific investment, investment strategy, or product (including the investments and/or investment strategies recommended or undertaken by S.F. Ehrlich Associates, Inc. ("SFEA"), or any non-investment related content, made reference to directly or indirectly in this newsletter will be profitable, equal any corresponding indicated historical performance level(s), be suitable for your portfolio or individual situation, or prove successful. Due to various factors, including changing market conditions and/or applicable laws, the content may no longer be reflective of current opinions or positions. Moreover, you should not assume that any discussion or information contained in this newsletter serves as the receipt of, or as a substitute for, personalized investment advice from SFEA. To the extent that a reader has any questions regarding the applicability of any specific issue discussed above to his/her individual situation, he/she is encouraged to consult with the professional advisor of his/her choosing. SFEA is neither a law firm nor a certified public accounting firm and no portion of the newsletter content should be construed as legal or accounting advice. A copy of SFEA's current written disclosure Brochure discussing our advisory services and fees is available upon request. If you are a SFEA client, please remember to contact SFEA, in writing, if there are any changes in your personal/financial situation or investment objectives for the purpose of reviewing, evaluating, or revising our previous recommendations and/or services.