You are here

Kids and Personal Finance - Starting Them Early
Kids and Personal Finance - Starting Them Early
Submitted by S. F. Ehrlich Associates, Inc. on August 23rd, 2017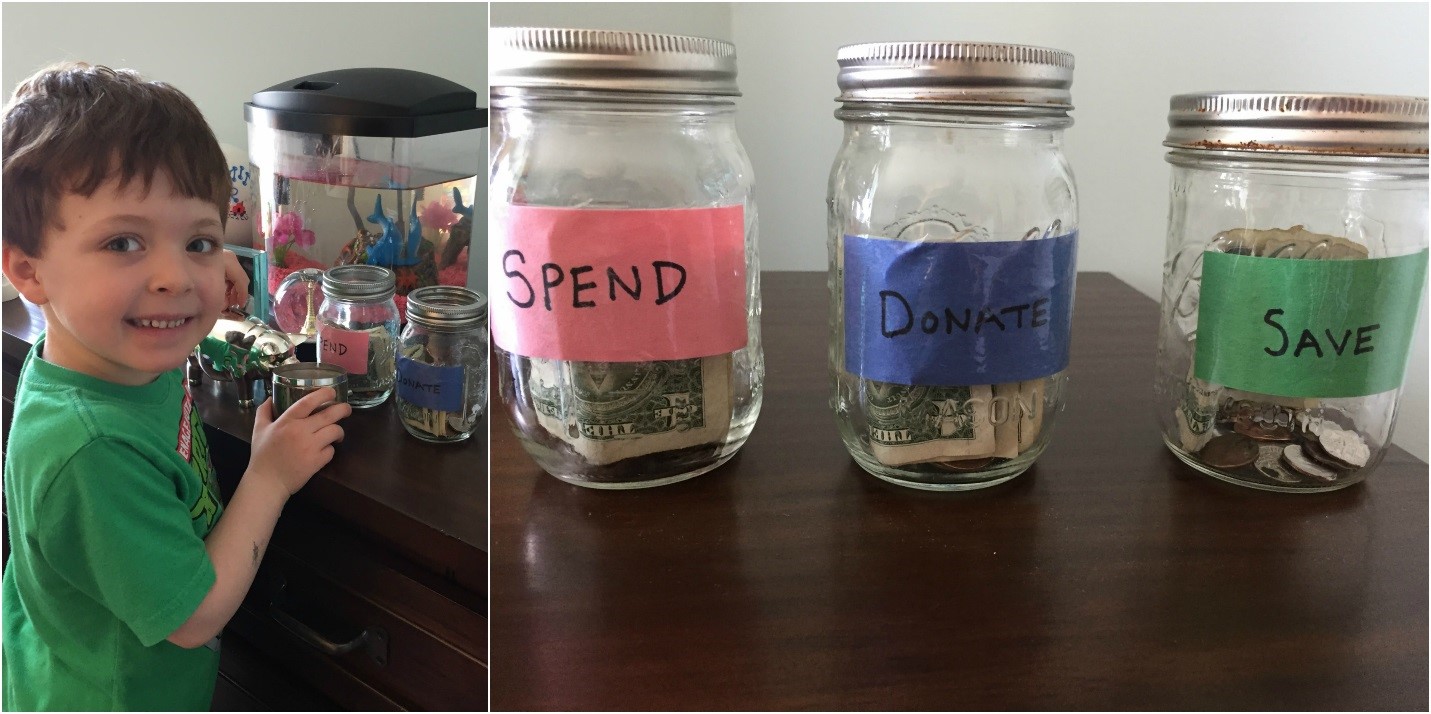 August 15, 2017
September is right around the corner, which means it's back-to-school time. No doubt that any parent with a child under the age of 18 is scrambling around, helping their kids pick up the necessary materials they need for a successful year. Just imagine the slate of courses primed for your child or grandchild: social studies, math, biology, art, personal finance...wait, what? No personal finance class, you say?
You're not alone. According to a 2016 study by the Council for Economic Education1, only 20 states require students take a high school course in economics, with the number of states with standardized testing in economics dropping from 27 to 16 since 2002. Further, only 17 states require high school students to take courses in personal finance. In our neck of the woods, New York and New Jersey are two of those 17 states while Pennsylvania, Connecticut, and Delaware have yet to meet the standard for either economics or personal finance classes.
This is occurring as a) employers are transitioning the burden of saving for retirement from the employer to employee by eliminating employer provided pensions in favor of employee-funded 401(k)s, and b) college costs rise at such an astronomical rate that students frequently enter the workforce saddled with loads of student debt. Lacking the appropriate tools to meet such challenges, these kids are going to be behind the eight ball right from the start.
Other than e-mailing your local politician, there are other steps you can take to help combat the dearth in financial literacy. If you're not familiar with the butterfly effect, it's the idea that small actions (e.g. a butterfly flapping its wings today) can result in large effects in the future (e.g. a tornado several weeks later). Hoping there's something to the butterfly effect, my wife and I decided it was time to start giving our 5-year-old son, Ben, a weekly allowance. Rather than the traditional model of giving him a weekly payment (in our case, $3), we decided to give him three clear glass jars to use as repositories for his weekly stipend.
Each glass jar has a distinct goal (which sounds like one of our financial plans): Spend, Donate, and Save. For each $3 payment, Ben has to save $1 to each bucket. As dollars accumulate, he can use those funds to spend towards each goal, with the "Spend" jar obviously being the most popular. (This savings tool is obviously best used for someone Ben's age, with 4-8 years old probably the optimal age range.) From both a parent's and a financial planner's perspective, this approach accomplishes a few very important goals:
1) He can see his savings grow: Rather than saving money to a piggy bank that's typically opaque or solid, saving to a glass jar allows Ben to visually see his weekly savings accumulate. If we're out at a restaurant or the grocery store and I get some extra loose change, I'll give it to him, and he'll rush home to put it in one of the jars of his choice, only to see the volume of money in the jar increase as more is added to it. Children at that age are visual learners - take advantage of it. An open jar also allows him the ability to count money whenever he wants, which develops math skills.
2) He's learning to associate money with distinct goals: Ben currently has three financial buckets he's saving towards - Spend (toys), Donate (gifts to charity), and Save (savings for the future). He currently only sees the immediate benefit of the Spend jar but soon will at least be able to experience the process of donating to charity. He may not yet be old enough to appreciate the magnitude of giving to charity, but we would rather err on the side of exposing him to such acts sooner vs. later so that when he's ready to appreciate it, it won't be completely foreign to him.
3) Stuff costs money! As early as possible, teaching your child about the exchange of money for items can be extremely valuable. This concept is one of the fundamental building blocks of understanding money. Despite Ben wishing otherwise, Matchbox cars don't grow on trees!
What should you do when the amounts in each jar get too large to leave around the house? Either utilize the cash for its intended goal (i.e. buy that Star Wars X-wing, or donate to a local charity of the child's choosing) or open a savings account that the child can eventually administer on his or her own when they get old enough (or to use to purchase a big-ticket item).
At an early age, there's tremendous value in allowing children to watch their account balances as they grow. Might you know anyone (i.e., kids or grandkids) who might benefit from such a savings mechanism?
And there are the older kids, especially those in college who are about to enter the working world. They face such challenges as paying off student debt, managing their own cash flow, and making decisions around employer-provided 401(k) plans once they start their first job. Feel free to send them our way. Some of our most gratifying personal finance conversations have been with 20- and 30-somethings who are not sure where to start when it comes to getting their financial house in order. These small strategies can be put in place today and can pay huge dividends down the road. But it all starts with three glass jars.
1 "Survey of the States: Economic and Personal Finance Education in Our Nation's Schools." Council for Economic Research, 2016.
Please remember that past performance may not be indicative of future results. Different types of investments involve varying degrees of risk, and there can be no assurance that the future performance of any specific investment, investment strategy, or product (including the investments and/or investment strategies recommended or undertaken by S.F. Ehrlich Associates, Inc. ("SFEA"), or any non-investment related content, made reference to directly or indirectly in this newsletter will be profitable, equal any corresponding indicated historical performance level(s), be suitable for your portfolio or individual situation, or prove successful. Due to various factors, including changing market conditions and/or applicable laws, the content may no longer be reflective of current opinions or positions. Moreover, you should not assume that any discussion or information contained in this newsletter serves as the receipt of, or as a substitute for, personalized investment advice from SFEA. To the extent that a reader has any questions regarding the applicability of any specific issue discussed above to his/her individual situation, he/she is encouraged to consult with the professional advisor of his/her choosing. SFEA is neither a law firm nor a certified public accounting firm and no portion of the newsletter content should be construed as legal or accounting advice. A copy of SFEA's current written disclosure Brochure discussing our advisory services and fees is available upon request. If you are a SFEA client, please remember to contact SFEA, in writing, if there are any changes in your personal/financial situation or investment objectives for the purpose of reviewing, evaluating, or revising our previous recommendations and/or services.