You are here

Bitcoin: Oy, What a Ride!
Bitcoin: Oy, What a Ride!
Submitted by S. F. Ehrlich Associates, Inc. on February 15th, 2018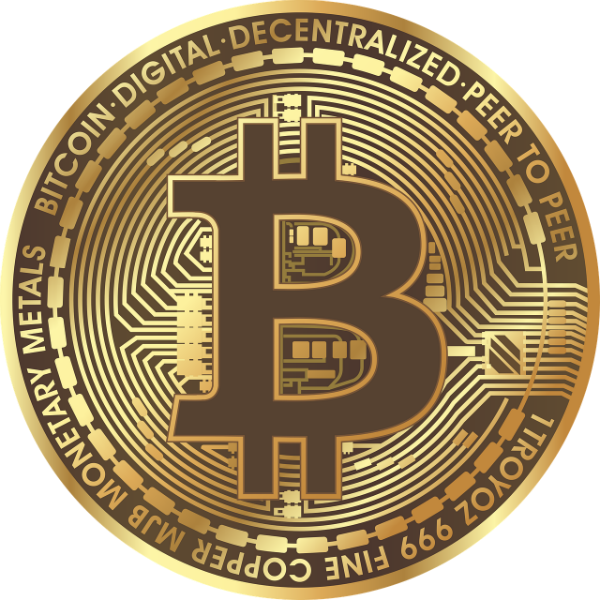 February 15, 2018
By: John Zeltmann
You've probably noticed that Bitcoin has been in the news lately. While Bitcoin is not the only cryptocurrency (a cryptocurrency is a digital currency), it's the most well-known, and the hype around it may bring back memories of long lines to buy Beanie Babies. But more than a few people use cryptocurrencies to conduct transactions over the internet, with companies such as Microsoft, Expedia, and Intuit accepting cryptocurrency for payment.
For some investors, the potential for tantalizing returns may be enough to justify the gut-wrenching roller-coaster ride Bitcoin owners have experienced to date. From May 27, 2017, to December 16, 2017, Bitcoin rocketed up 818.3%, only to fall 64.3% from its peak through the market close on February 5, 20181.
For anyone considering an investment in Bitcoin or any other cryptocurrency, it's important to understand the risks involved:
Diversification: There's no evidence cryptocurrencies provide any diversification benefit. The closest thing we can (reluctantly) compare them to are actual currencies. While currencies may offer small diversification benefits over short periods of time (i.e., 6-18 months), there is little diversification benefit as the time horizon is extended2. This phenomenon applies to currencies around the world, from the euro to the dollar to the yuan; no one knows how it will apply to the cryptocurrency landscape.
Who will come out on top?: With more than 1,500 cryptocurrencies3 out there, think back to the Dot-com era of the late 1990s. Who among the cryptos is today's Amazon? Has that currency even been created yet? Google wasn't around in 1997; former players like Netscape, Prodigy, and AOL probably wish it had stayed that way.
Regulatory Issues: Nobody currently regulates cryptocurrencies. While the U.S. Commodity Futures Trading Commission (CFTC) and the Securities and Exchange Commission (SEC) are in the midst of coordinating a plan to increase oversight, that might add to trading costs while detracting from potential returns. In the meantime, the Bitcoin crew has decided that only 21 million coins will be created, though no one knows how long such a cap will remain in place. That 21 million cap has driven much of the price increase over the last 12 months, but what happens when "they" - whoever they are - decide to lift the cap?
Cybersecurity: What happens to the cryptocurrency market the first time there's a significant hack into one of the coins? When a thief steals from your bank account through wire fraud, the next few steps those stolen dollars take are relatively easy to trace. With cryptocurrency, transactions are primarily conducted on an anonymous basis, making the forensics that much more difficult. While security is presented as an argument for cryptocurrencies, what better trophy for the hacker community than to be the first to crack the crypto code?
Currencies (crypto or otherwise) don't produce anything: As with any other currency (and gold for that matter), cryptocurrencies are nothing more than a store of value. (Considering the price volatility we've seen over the past several months, it doesn't even adequately accomplish that task.) Additionally, unlike most companies, cryptocurrencies don't produce earnings, distribute dividends, etc. - their value is entirely derived from the whims of its investors.
Concentrated ownership: According to studies4 conducted by Credit-Suisse, about 4% of Bitcoin owners own approximately 97% of the outstanding Bitcoin value. Other cryptocurrencies have similar ownership distributions. The price of a cryptocurrency is highly dependent on the decisions by a handful of owners, yet another factor driving prices that isn't tied to some fundamental underlying value.
Cryptocurrency as a concept could be a worthwhile investment at some point in the future. In a digital world where transactions need greater security, cryptocurrency might even be the answer. Before making an investment, however, it's important to understand what you're walking into.
1 Calculations available upon request.
2

LaBarge, Karin Peterson, et al. "To Hedge or Not to Hedge? Evaluating Currency Exposure in Global Equity Portfolios." Vanguard Research, Sept. 2014.
3 "Cryptocurrency Market Capitalizations." All Cryptocurrencies | CoinMarketCap, 15 Feb. 2018, coinmarketcap.com/all/views/all/.
4 Chaparro, Frank. "97% Of All Bitcoins Are Held by 4% of Addresses." Business Insider, 11 Jan. 2018.
Please remember that past performance may not be indicative of future results. Different types of investments involve varying degrees of risk, and there can be no assurance that the future performance of any specific investment, investment strategy, or product (including the investments and/or investment strategies recommended or undertaken by S.F. Ehrlich Associates, Inc. ("SFEA"), or any non-investment related content, made reference to directly or indirectly in this newsletter will be profitable, equal any corresponding indicated historical performance level(s), be suitable for your portfolio or individual situation, or prove successful. Due to various factors, including changing market conditions and/or applicable laws, the content may no longer be reflective of current opinions or positions. Moreover, you should not assume that any discussion or information contained in this newsletter serves as the receipt of, or as a substitute for, personalized investment advice from SFEA. To the extent that a reader has any questions regarding the applicability of any specific issue discussed above to his/her individual situation, he/she is encouraged to consult with the professional advisor of his/her choosing. SFEA is neither a law firm nor a certified public accounting firm and no portion of the newsletter content should be construed as legal or accounting advice. A copy of SFEA's current written disclosure Brochure discussing our advisory services and fees is available upon request. If you are a SFEA client, please remember to contact SFEA, in writing, if there are any changes in your personal/financial situation or investment objectives for the purpose of reviewing, evaluating, or revising our previous recommendations and/or services.