You are here

529 Plans - Common Questions (& Answers!)
529 Plans - Common Questions (& Answers!)
Submitted by S. F. Ehrlich Associates, Inc. on October 1st, 2018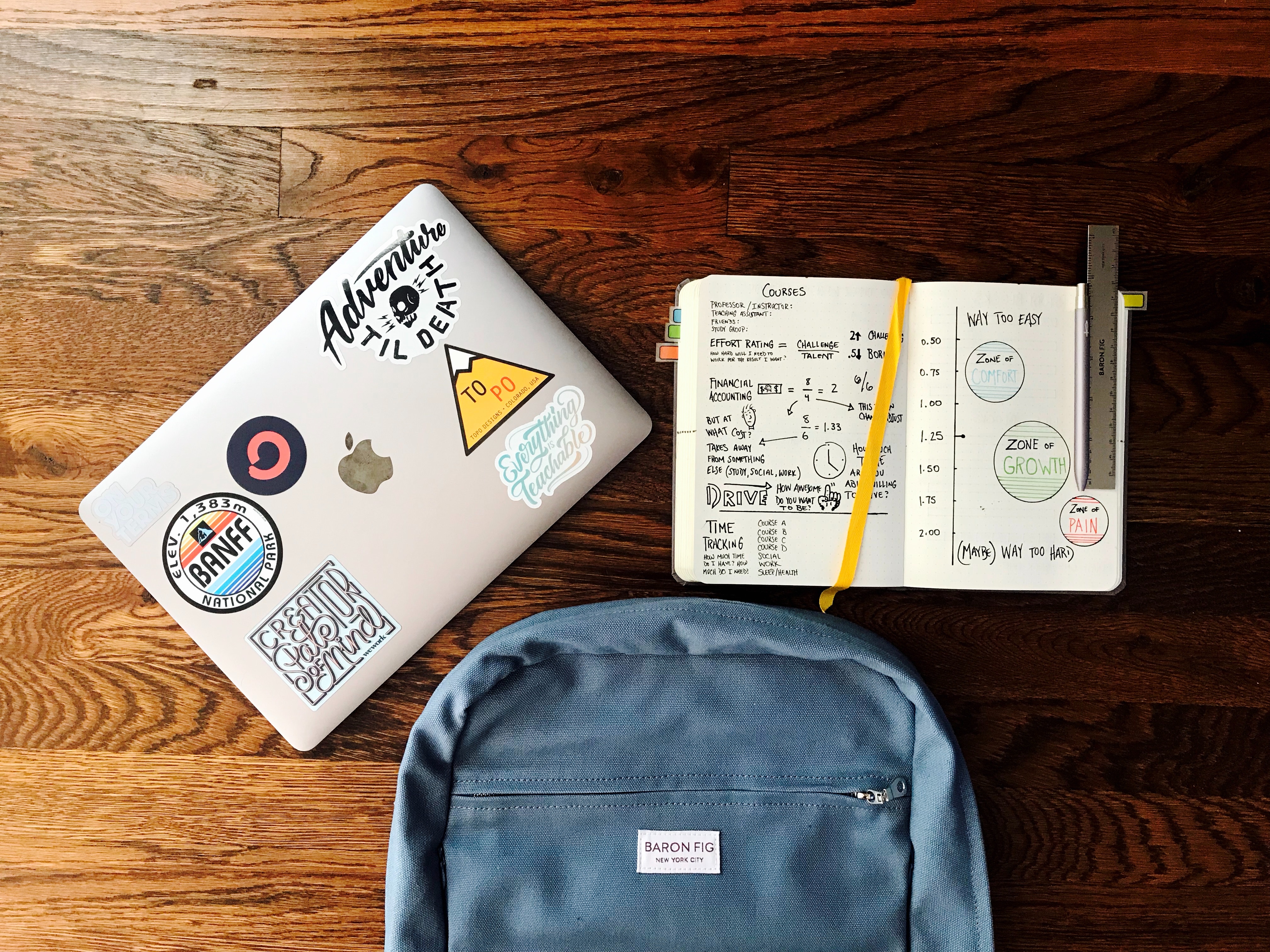 September 30, 2018
By: John Zeltmann
As I write this article, we're approximately three weeks out from the arrival of our third child. The due date is mid-October, and we don't yet know whether we're having a boy or girl. We're obviously very excited to find out and to also meet this little one who's coming into our lives.
Of course, being a financial planner, I can't help but start thinking about a topic for my family that we frequently discuss with our clients: 529 plans. As we're asked a lot of questions about 529 plans from both parents and grandparents alike, we thought it might be useful to share some of them.
How does a 529 account work?
A 529 plan is a tax-advantaged savings vehicle that encourages people to save money for education costs. Provided the account owner uses these funds to cover "qualified education expenses" on behalf of the account beneficiary, any growth and income generated in the account is not taxed. Qualified education expenses, according to FinAid.org1, typically include "tuition, fees, books, supplies, and equipment required for enrollment or attendance" at an eligible elementary, secondary, or college institution. Room and board are included in the definition provided the student is attending at least half-time. Given that there's a finite amount of time one can save for a student's college expense (typically, 18 years), it's important to start saving early so contributions can potentially benefit from tax-free growth.
Is there a tax benefit for contributing to a 529 plan?
In addition to growth, the individual making contributions to a 529 plan may also be eligible to write off all or a portion of the contribution against his or her state income taxes. Unfortunately, not all states offer tax deductions for 529 plan contributions. New Jersey doesn't offer any such deductions while New York and Connecticut offer deductions against state income taxes of up to $5,000 for single filer residents and $10,000 for joint filer residents. Pennsylvania generously offers deductions of $15,000 (single) and $30,000 (joint).
Who controls the account? Is my child/grandchild in control?
Every 529 account should have three names associated with the account: an owner, a beneficiary, and a successor owner. The owner is typically the parent or grandparent funding the account on behalf of the student. The beneficiary is typically the student for whom the dollars are intended. The successor owner is the individual who steps in and manages the account on behalf of the original owner should he/she pass away prior to the student exhausting the funds in the account. (For example, I'm the owner of the 529 account we have for my son. He's listed as the beneficiary, and my wife is the successor owner.) The owner has complete control over the account - at any time, he or she can change the beneficiary or the investment strategy, make contributions to the plan, and perform other administrative tasks.
What happens to the funds if a student gets a full scholarship or decides not to go to college?
The account owner has a few options. The owner can change the beneficiary, swapping out the existing beneficiary with a sibling, cousin, or another member of the family. But moving from one generation to the next (e.g., reassigning the beneficiary designation from your child to your grandchild), should only be done after consulting with an estate planning attorney as there may be some gift tax consequences. If the owner doesn't want to change the beneficiary and wants to move the money out of the 529 account, that also can be accomplished, but a 10% penalty along with applicable taxes will apply to the growth. For example, if $10,000 deposited into a 529 plan grows to $15,000 and the owner of the account withdraws the funds for non-educational purposes, the owner would owe the IRS a 10% penalty plus applicable taxes on the $5,000 growth.
How do I select a 529 plan?
It partially depends on whether the owner lives in a state that offers a state income tax deduction for contributions made to a 529 plan. Generally speaking, if there's an opportunity for a state income tax deduction, it's often advantageous to contribute to the state's 529 plan. When reviewing a state's 529 plan, characteristics we consider include fees and expenses charged by the plan, the diversity of investment offerings provided by the plan, reputation of the plan administrator's customer service experience, to name a few. Thus, a grandparent living in New Jersey can own a 529 Plan offered by the State of Utah for a grandchild residing in Florida who eventually attends college in California. (If you think that's confusing, I didn't even discuss the myriad of investments that each 529 plan offers.)
If you're thinking about contributing to a 529 plan for a child or grandchild or just want to learn more about 529 plans, give us a call. With costs for some private institutions approaching $70,000 a year, the time to start saving for college was yesterday.
1 "FinAid | Saving for College | Section 529 Plans." FinAid - Financial Aid Advice, www.finaid.org/savings/529plans.phtml
Please remember that past performance may not be indicative of future results. Different types of investments involve varying degrees of risk, and there can be no assurance that the future performance of any specific investment, investment strategy, or product (including the investments and/or investment strategies recommended or undertaken by S.F. Ehrlich Associates, Inc. ("SFEA"), or any non-investment related content, made reference to directly or indirectly in this newsletter will be profitable, equal any corresponding indicated historical performance level(s), be suitable for your portfolio or individual situation, or prove successful. Due to various factors, including changing market conditions and/or applicable laws, the content may no longer be reflective of current opinions or positions. Moreover, you should not assume that any discussion or information contained in this newsletter serves as the receipt of, or as a substitute for, personalized investment advice from SFEA. To the extent that a reader has any questions regarding the applicability of any specific issue discussed above to his/her individual situation, he/she is encouraged to consult with the professional advisor of his/her choosing. SFEA is neither a law firm nor a certified public accounting firm and no portion of the newsletter content should be construed as legal or accounting advice. A copy of SFEA's current written disclosure Brochure discussing our advisory services and fees is available upon request. If you are a SFEA client, please remember to contact SFEA, in writing, if there are any changes in your personal/financial situation or investment objectives for the purpose of reviewing, evaluating, or revising our previous recommendations and/or services.